Los Angeles, California Exclusive Matchmaking Service
Love International
4712 Admiralty Way
Suite 721
Marina del Rey, CA 90292
(310) 464-1091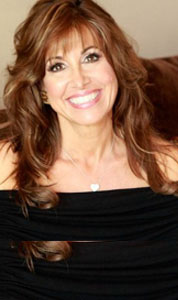 Renee - Executive Matchmaker Los Angeles
Looking for a loving partner with whom you can share a long term relationship? We're here to help.
Since 1995, Love International and the AFA Network have been working as a full-service matchmaking platform, with operations spanning four continents around the world.
We have a team of experienced and dedicated matchmakers who will work diligently to find the right person for you.
For over 26 years, our worldwide reach and infrastructure has helped thousands of men and women find lifelong partners. The service we provide is unmatched and we have hundreds of staff members in nearly 20 countries across the globe.
Our elite matchmakers, along with many others, will work behind the scenes to ensure a worthwhile dating experience that will hopefully lead to a successful marriage.
Even with the size and reach of our operations, we assure you and all our clients that we are committed to helping you find lasting love and happiness, as it is the foundation of our success - and yours.
Through our knowledge and experience, we will efficiently work to provide you with the best exclusive matchmaking service.
Call Renee today at: (310) 464-1091
Or corporate office at +1 (602) 539 8000
Toll Free North America: +1 (844) 522-9864
Love International Members
Below you will find some of our members' profiles. We always respect members' privacy. Members shown have given their specific permission to have their profile visible on our site. These profiles are just a small example of the tens of thousands we add to our system each year.